Summary: Your project's waste percentage is changed from the Measurements tab of your project. Tap the waste percentage value and input your desired value to see changes to the Project's Total Squares.
---
Watch the video or follow the step-by-step instructions below.
To change your project's waste percentage:
Tap the Measurements tab of your project and tap the Waste Percentage field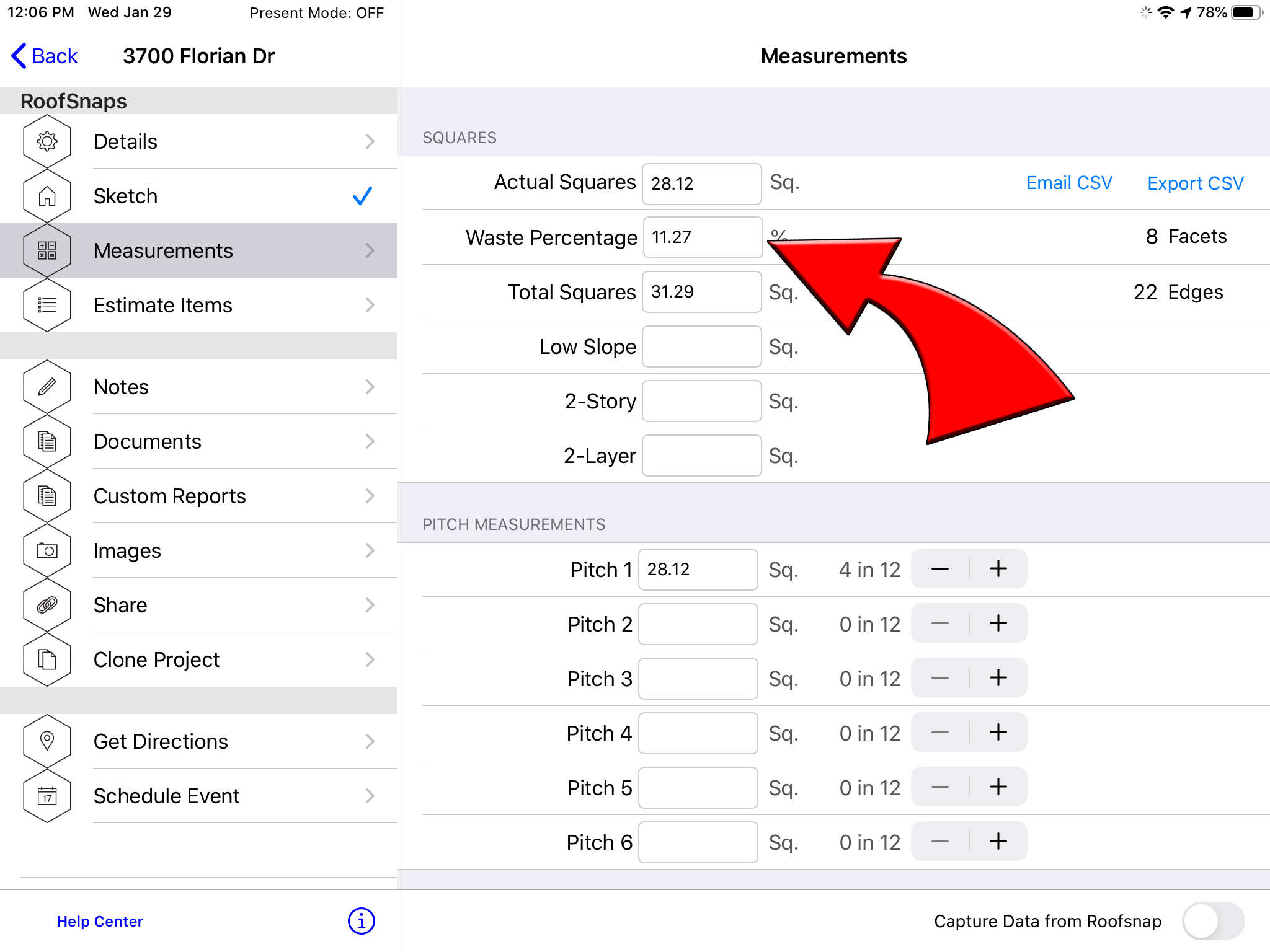 Change the Waste Percentage to reflect your desired value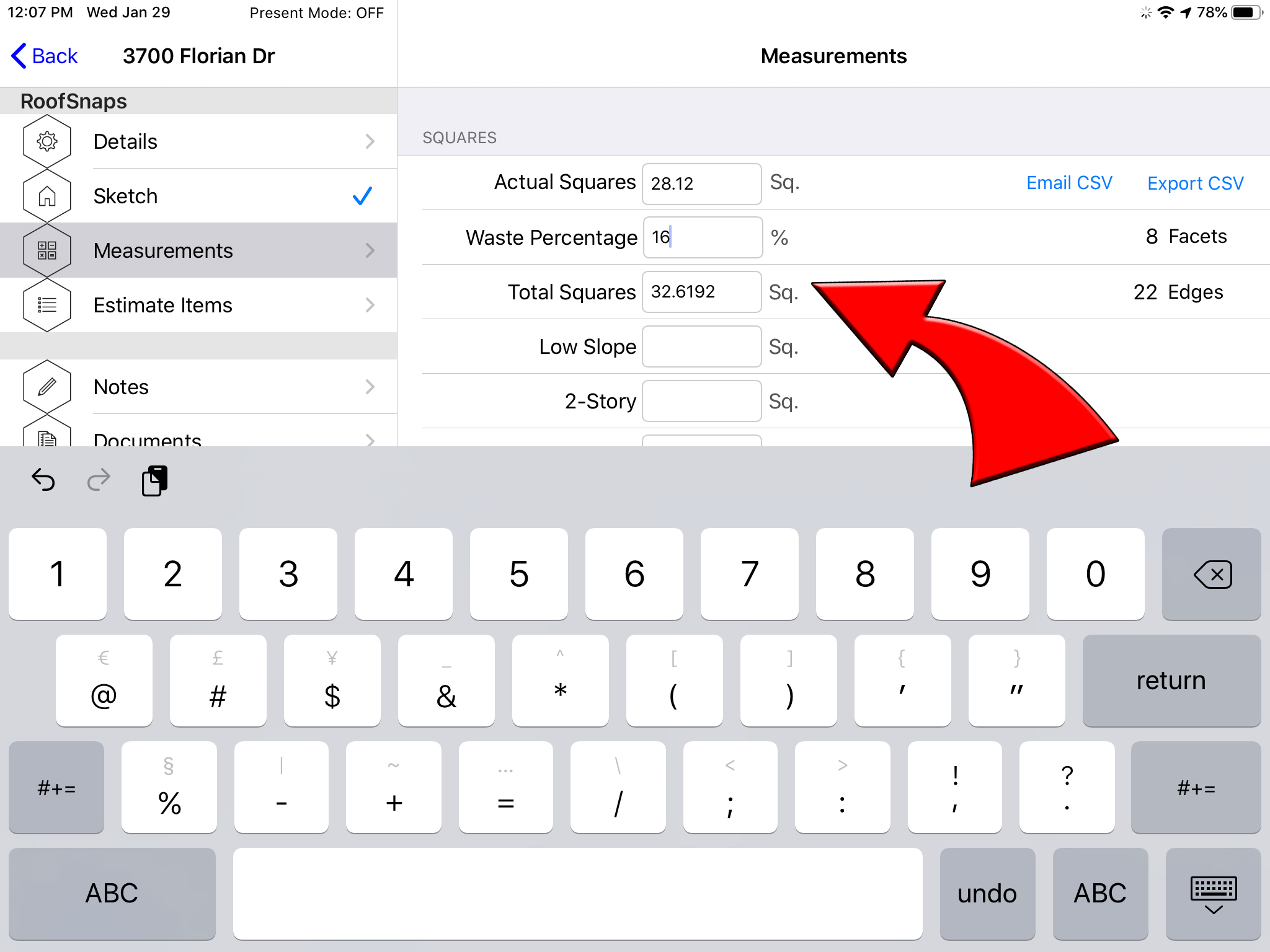 Keep in mind; RoofSnap on iOS does not require you to save your change to the project's waste, but you will need to generate new versions of your documents for them to reflect your change.