It's easy to account for Mansard-style roofs by utilizing the DIY tools available to subscribers!

---
Our ordering service does not currently support measurements for Mansard style roofs as we are not able to assess the height of these sections from overhead due to the nature of top-down 2D aerial imagery. Don't worry, measurements ordered through our service can still be modified to account for these areas! Just follow the steps below.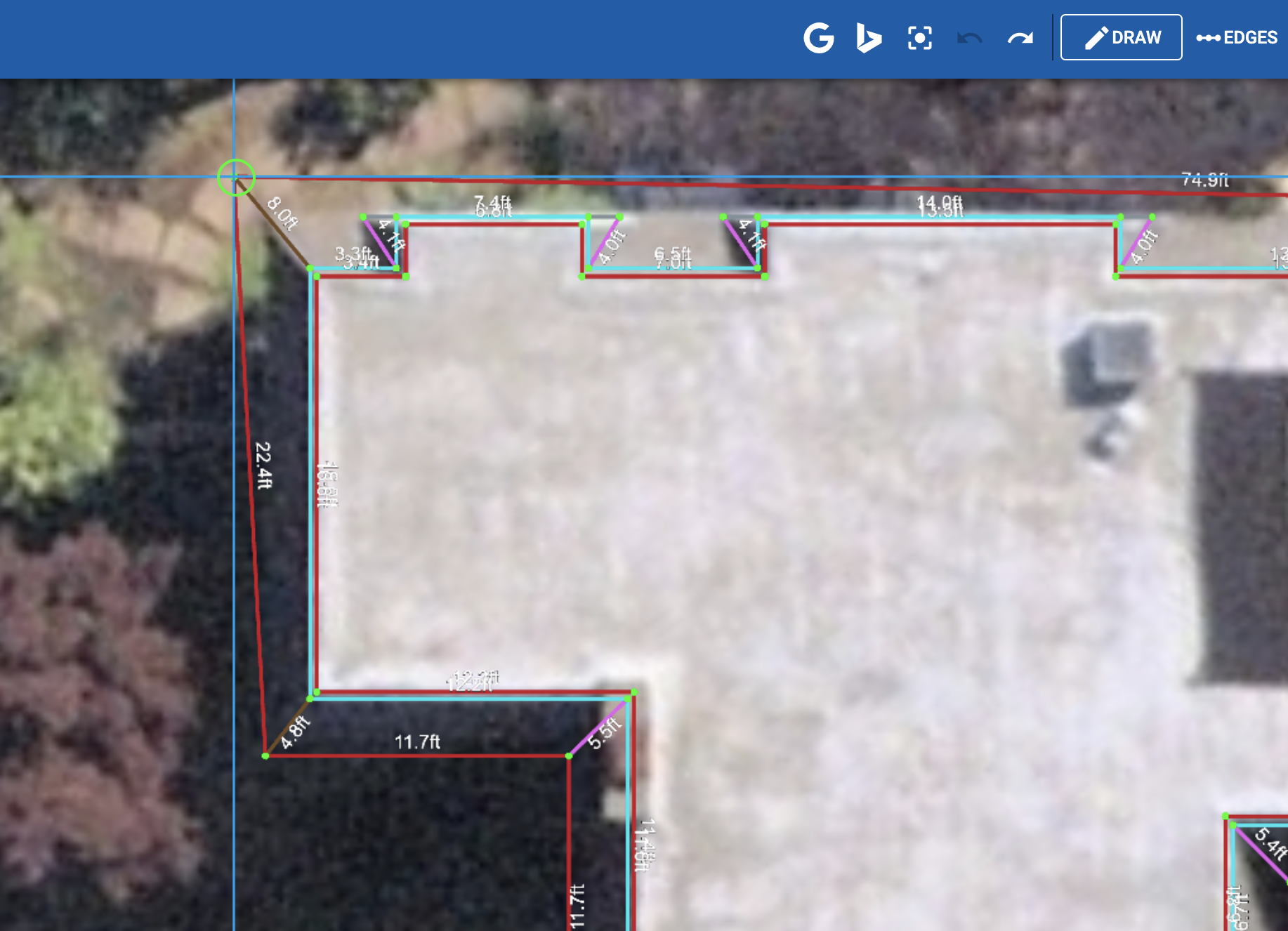 You can draw in the lines of the Mansard sections in the project sketch and adjust the lines to meet the field measurement of the wall height obtained on-site.

Steps to add Mansard sections:
Draw the lines of the Mansard sections and add the applicable line labels to the near-vertical edges.
Attach the facet areas with a 24/12 pitch.
Right click (on the Web App) or tap and hold the points (on a mobile device) to drag and move the point so that the near-vertical edge lengths (typically Hips or Rakes) match the field measurements (see image above).
Click Done to save your sketch and view updated measurements.
Make sure to generate an updated sketch report to reflect your changes!
If you have any questions, please reach out to our Support Team at Support@RoofSnap.com.