Summary: You can check the status of your pending Measurement Order by navigating to Sketch Orders in the RoofSnap Web App
---
Viewing your orders
To view all Measurement Orders placed through your account, start by opening the RoofSnap Web App at app.roofsnap.com. Click the ☰ menu icon in the upper left corner and select Sketch Orders: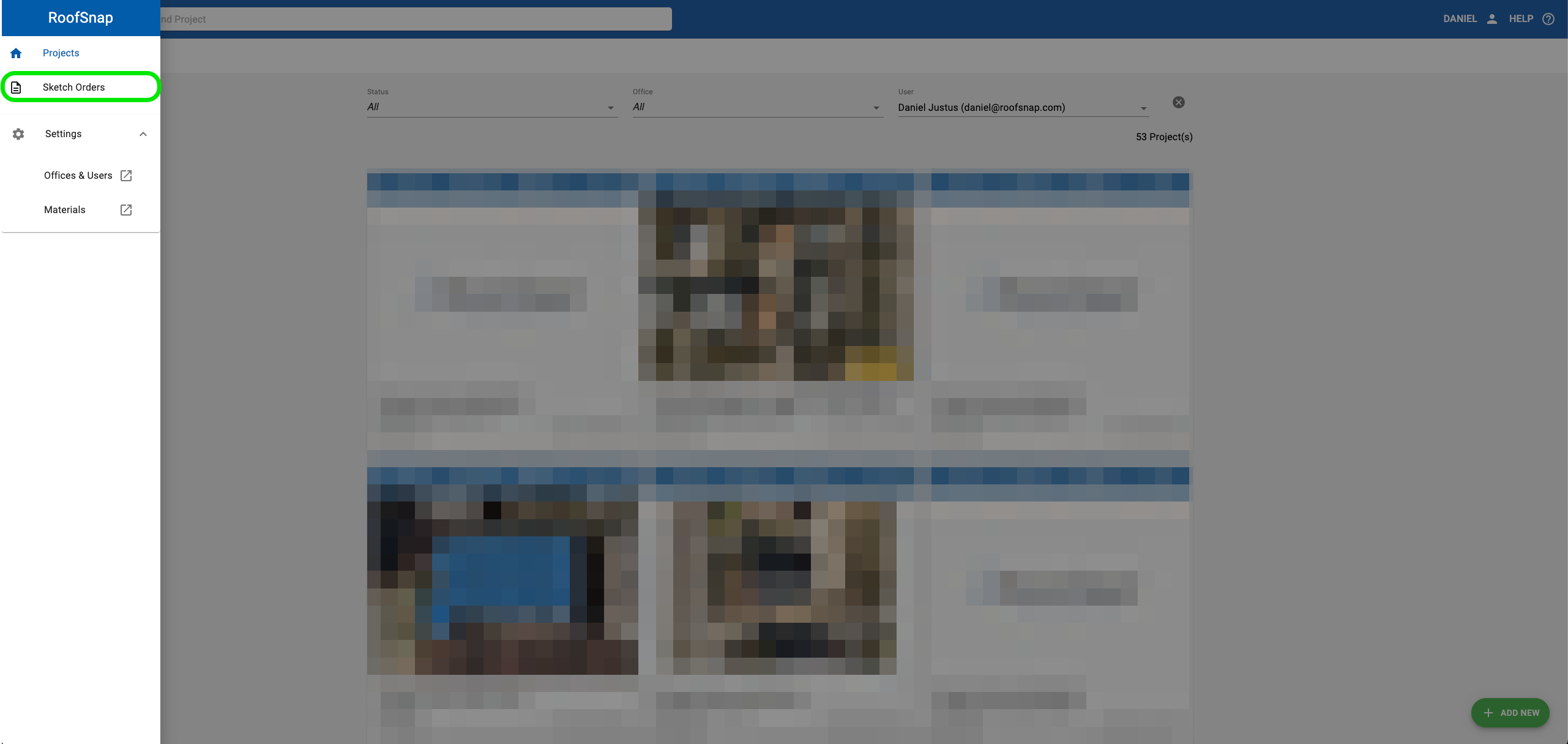 From this page, you can check the status of any Measurement Order you've requested. To view the order's details, click on the order: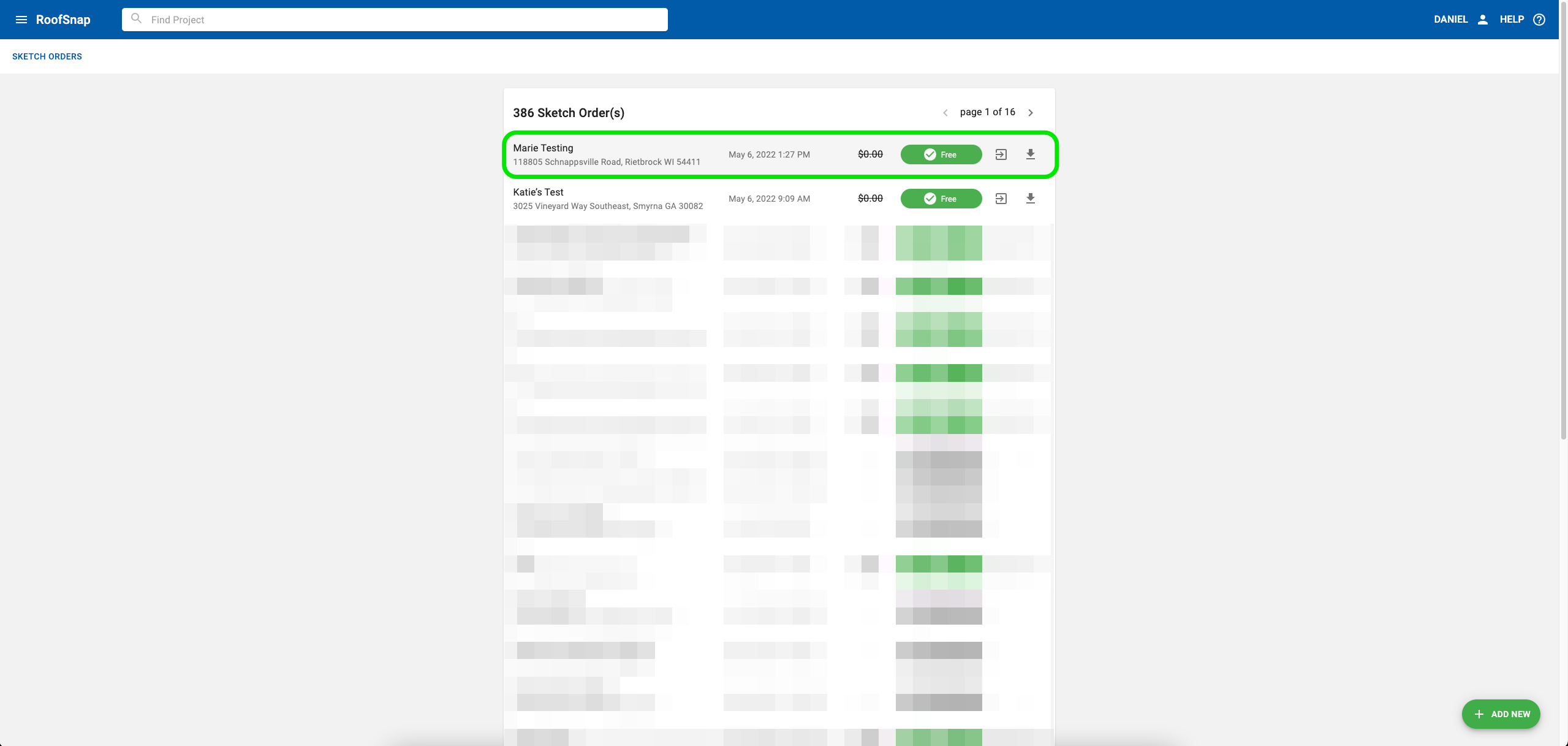 This will show you a detailed breakdown of the order, as well as allow you to cancel or update the order if a technician hasn't begun work on it yet. For more information on cancelling or updating your Measurement Order, see How do I cancel or update my Measurement Order?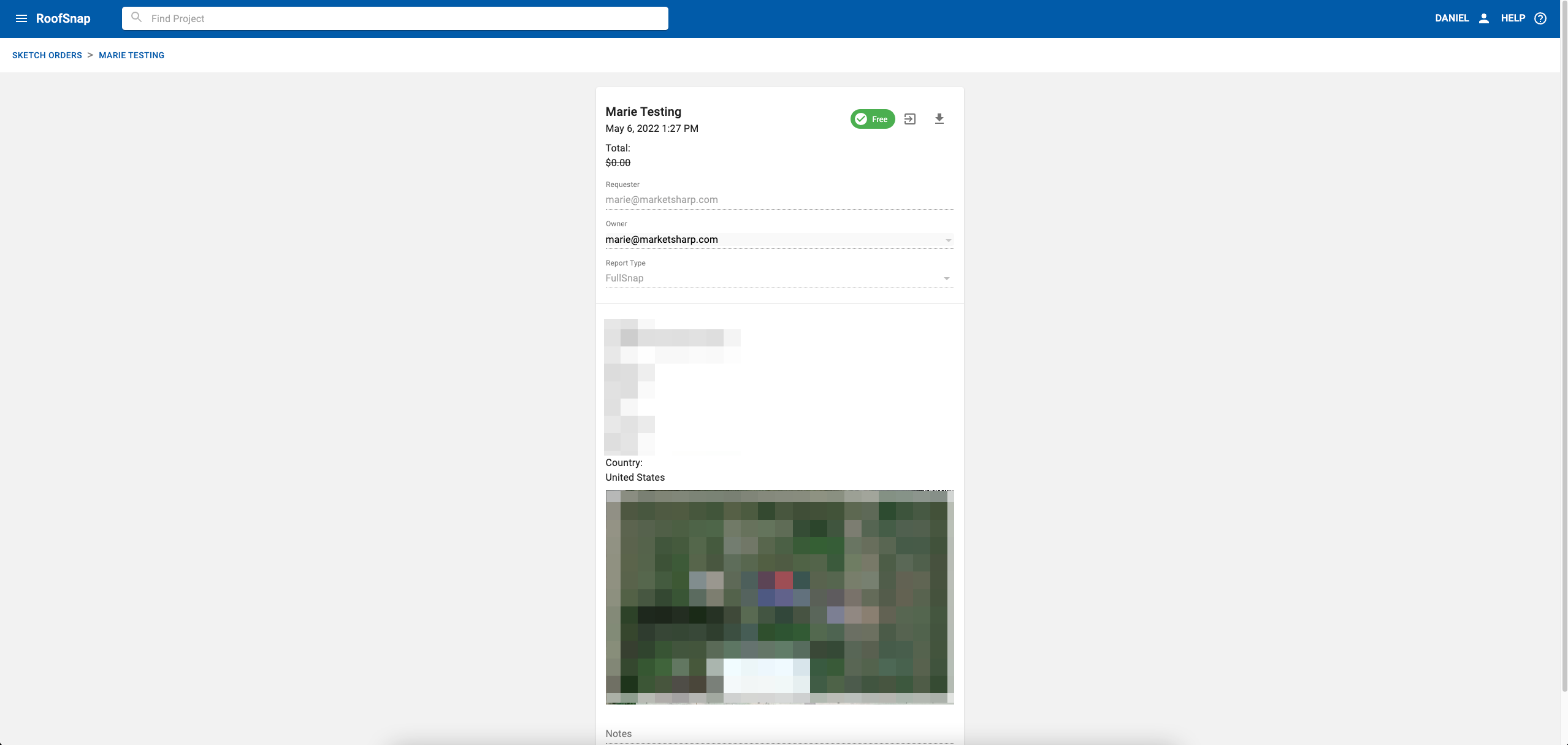 Still have questions? We're here to help! Reach out to support@roofsnap.com or enter a ticket through our Help Center.