Summary: To ensure optimal performance of the RoofSnap Web App, clearing your browser cache periodically is recommended.
---

In the Chrome browser, click the 3 dots button in upper right corner, then Settings > Advanced > Clear browsing data. See the attached screen shot for the menus.

Doing this periodically will help your overall browser performance as well.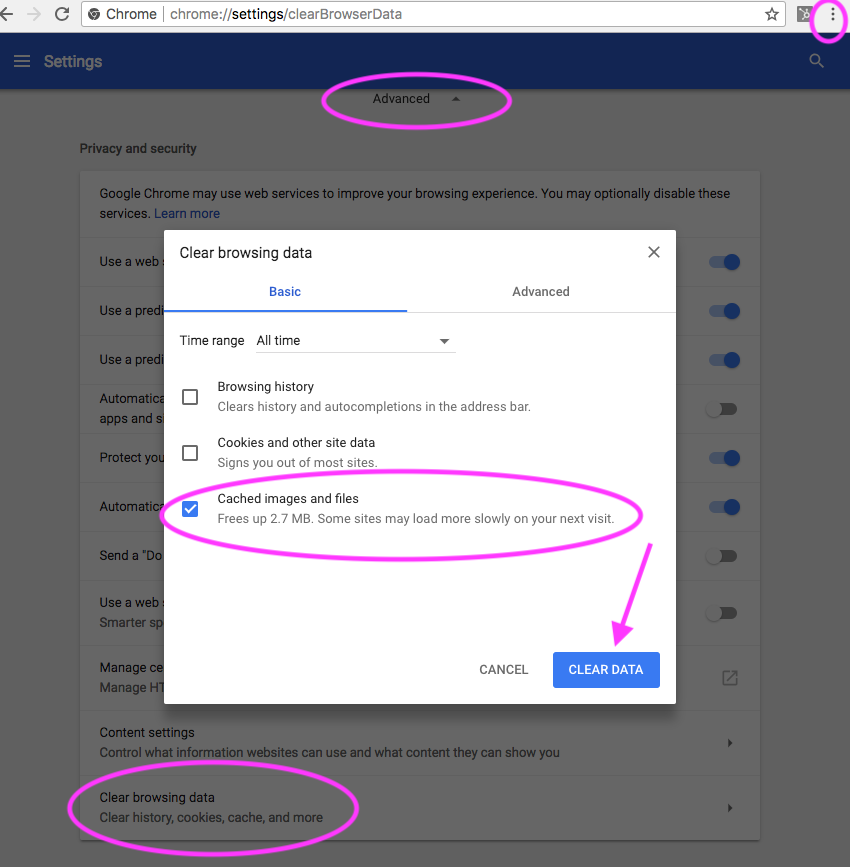 The cache can also be cleared via keyboard shortcut. In most browsers, you can achieve this by pressing Ctrl + Shift + Del on a PC (or Cmd + Shift + Del on Mac). You'll then be prompted to clear your browsing data.