Deleting Lines in the Web App
---
To delete lines or remove unneeded buildings from your DIY project or Measurement Order, first navigate to the Sketch tab in your project.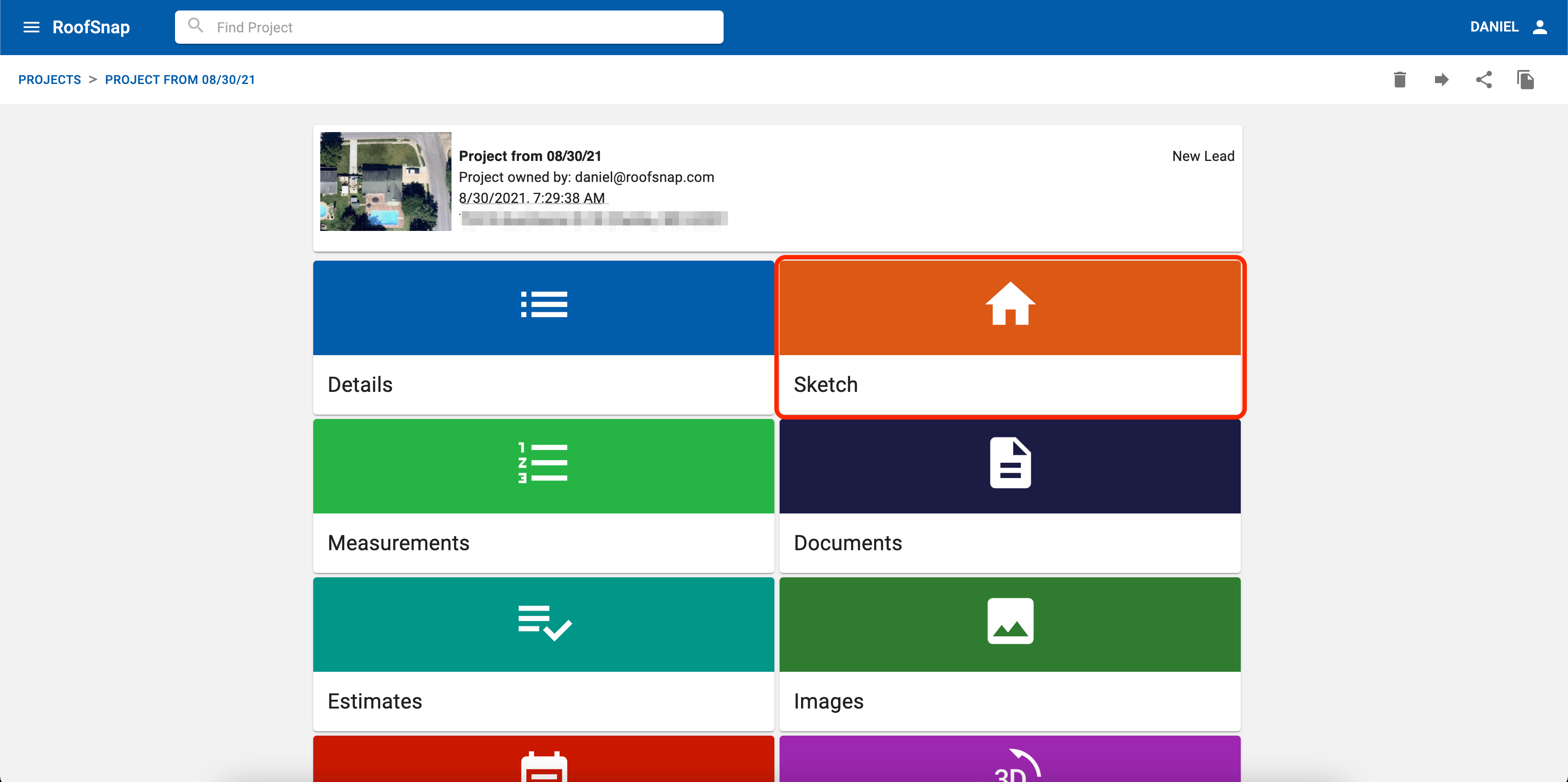 When your sketch loads, switch into Draw mode.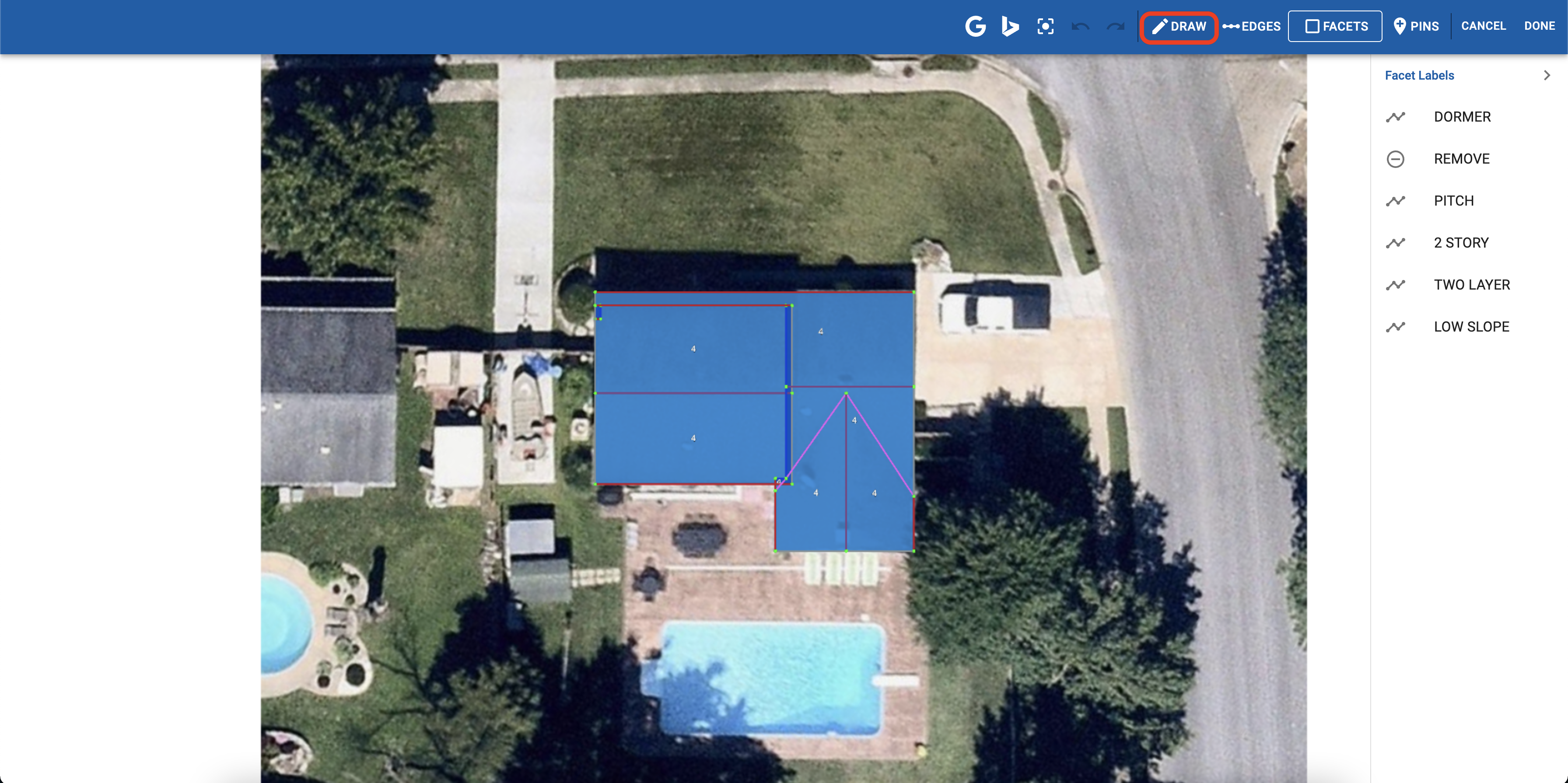 Now, click Delete Edge from the toolbar on the right-hand side, or press D on your keyboard.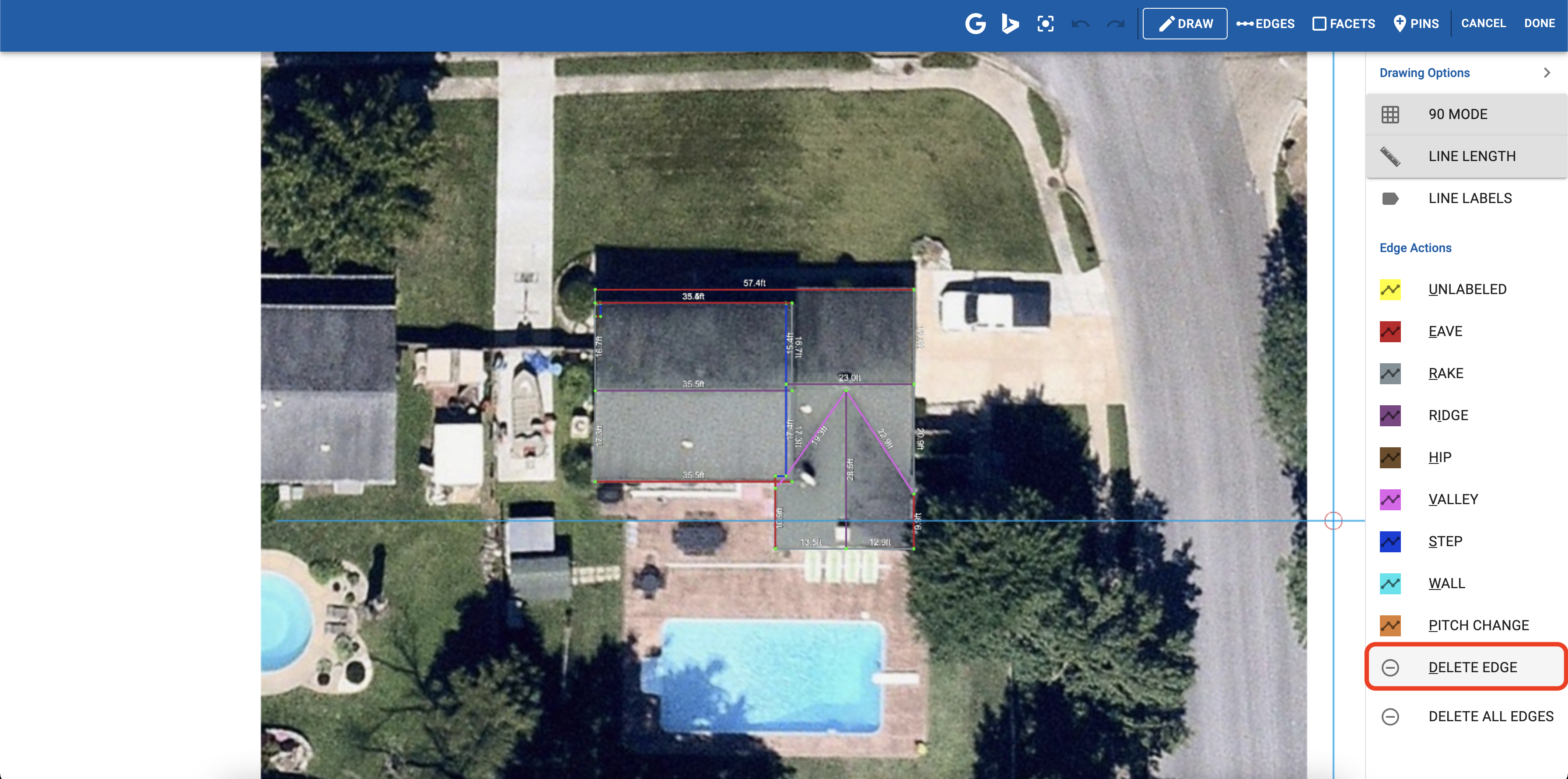 Left click on the lines you'd like to get rid of to remove them.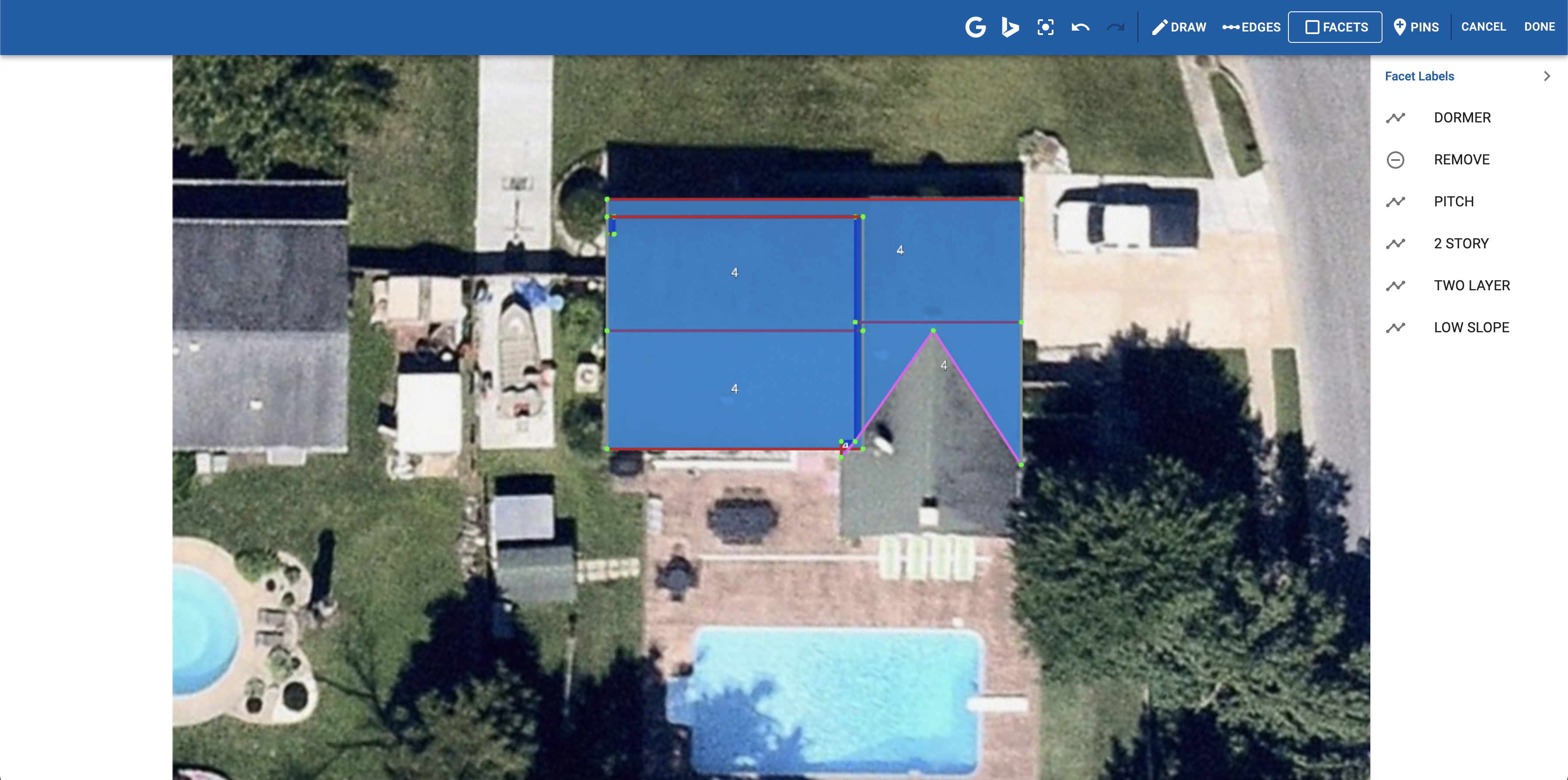 To remove an entire section, click on all lines enclosing that area of the diagram to remove it from the square area and clear all linear measurements. Tip: look for the green dots of the line endpoints to make sure you have deleted all necessary lines and select facets to ensure that the area is no longer shaded blue.
To completely clear all of your measurements click on the DELETE ALL EDGES option, below the DELETE EDGE option. As a reminder, this will erase all lines drawn within your sketch.

To view these updates to the measurements in your Sketch Report PDF, be sure to generate a new PDF by navigating to the Documents menu. Check out this article for more details: How do I generate a Sketch Report?