Summary: You can reactivate your RoofSnap subscription by logging into the My Account page on RoofSnap.com, updating your payment method if necessary, and clicking the Reactivate button.
---
Reactivate your RoofSnap subscription by logging in on the account page at RoofSnap.com.
If it's been awhile since you've used RoofSnap, and you no longer remember your login information, you may need to reset your password.
After logging in to your account, you'll see that your subscription is expired. Click or tap the "Reactivate My Subscription" button to continue.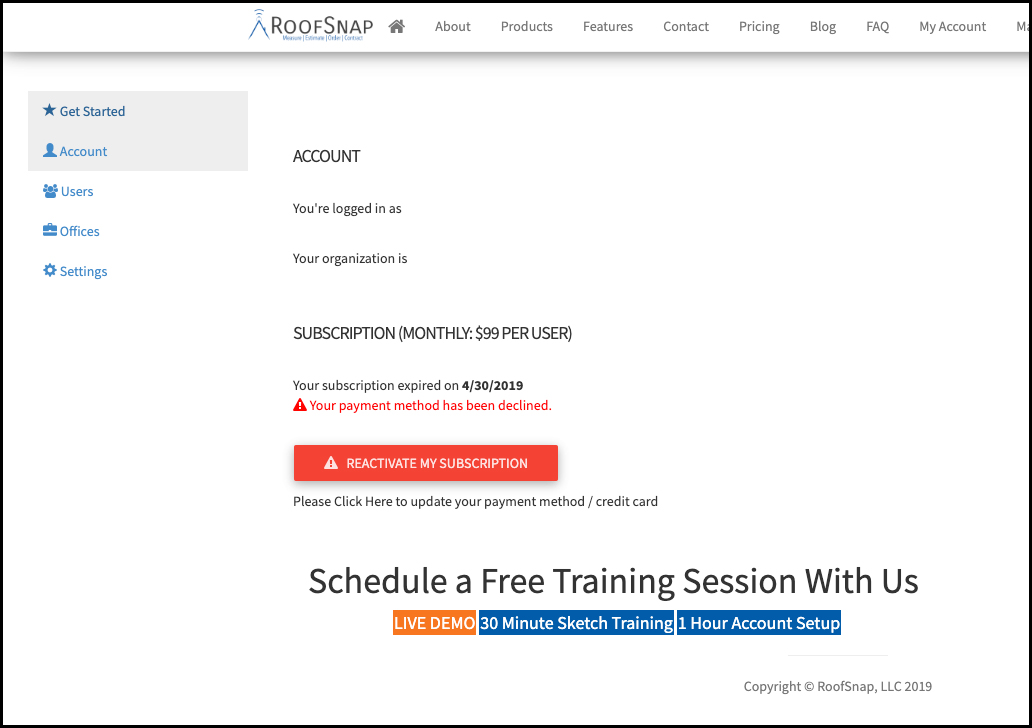 Next, you may need to update your payment method. Click "Change payment method" if you need to update your card. Click "Reactivate Subscription" to save the card and restart your subscription.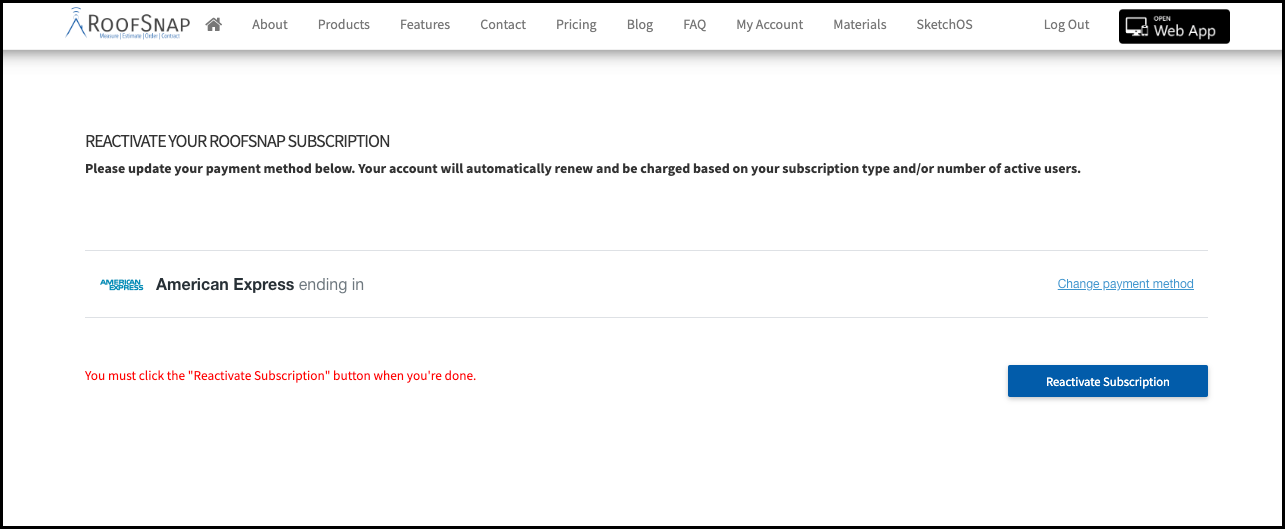 When you see the green "Update Successful Banner" your payment method has been updated and you can proceed. (See below.)