Summary: Yes, you can easily add links to pitch books, documents, and company or supplier websites to RoofSnap's mobile apps for easy access during your sales process.
---
Watch this video or follow the instructions below:
To add links to your pitch book or other resources such as your website or supplier's sites:
Navigate to RoofSnap.com and
log in to your account
. Then click the "Offices" tab on the left side of the screen and click "Edit" on the desired office.

Navigate to the "Uploads" tab on the left side of the screen.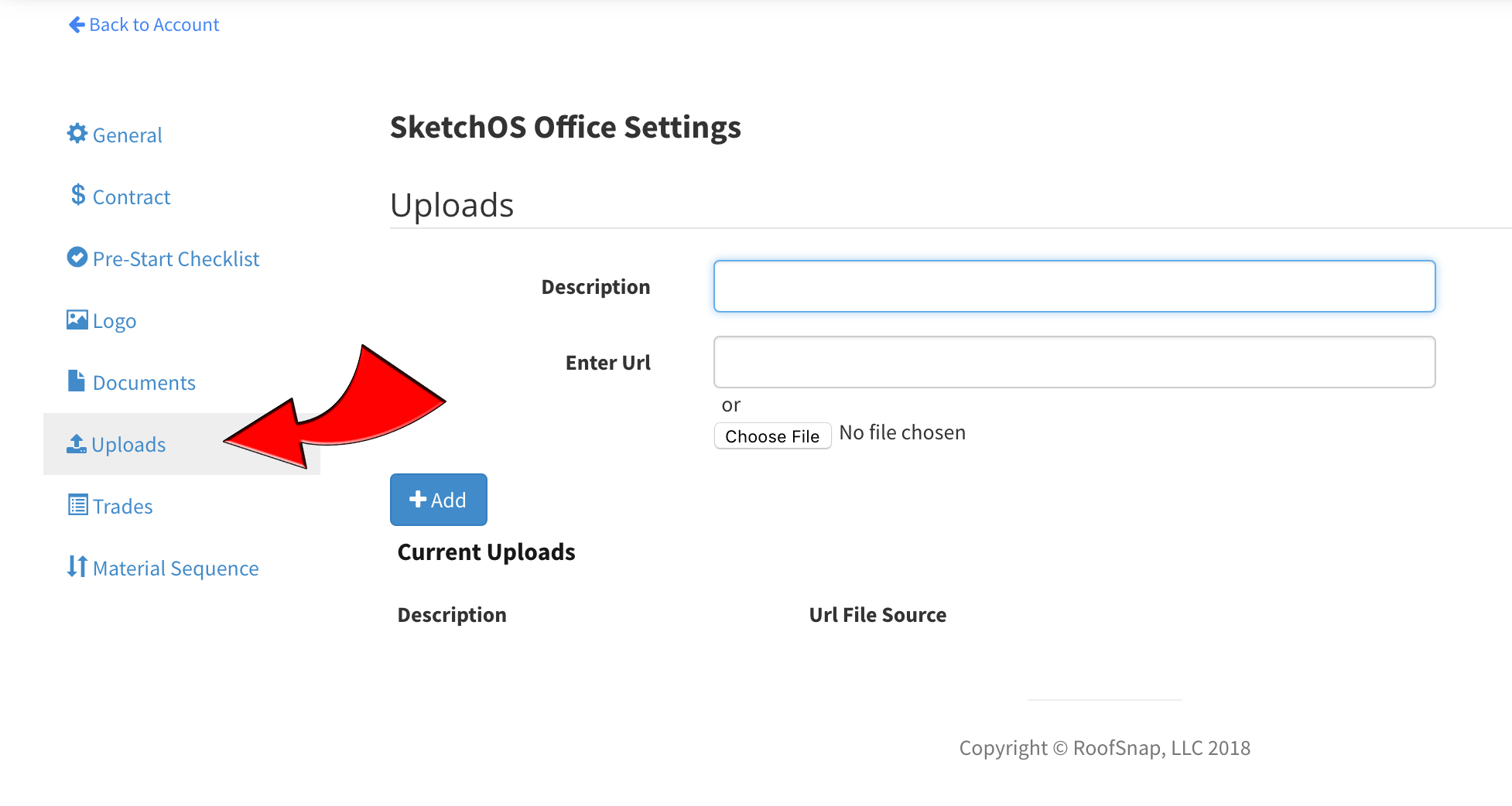 Use the "Choose File"' button to upload your Pitch Book or other PDFs and turn them into accessible-anywhere URLs.
The URL
"Description" provides the display name for the files and URLs that you add to your office. These files will show up on the main screen of the iOS App as a tile, and in the "Uploads" tab of the Android App.