Summary: Admin Role users on a RoofSnap account can grant other users access to Edit Line Item Pricing from the user settings menu. The Edit Item pop up allows users to make one-off adjustments to an item's pricing and/or document visibility in a specific project estimate without changing the master materials list.
---

If you find yourself unable to change aspects of line items in an estimate, it is likely because the Allowed to Edit Line Item Pricing setting for your user log in is disabled. This setting is controlled at the discretion of the Account Administrator(s) for your organization.

If this setting is disabled, you won't be able to alter any aspect of line items (other than dictating the quantity for EA type items that were added from the Estimate menu). You'll see that most options are grayed out on the pop up Edit Item menu that opens when clicking on an estimate line item to edit it, as seen below: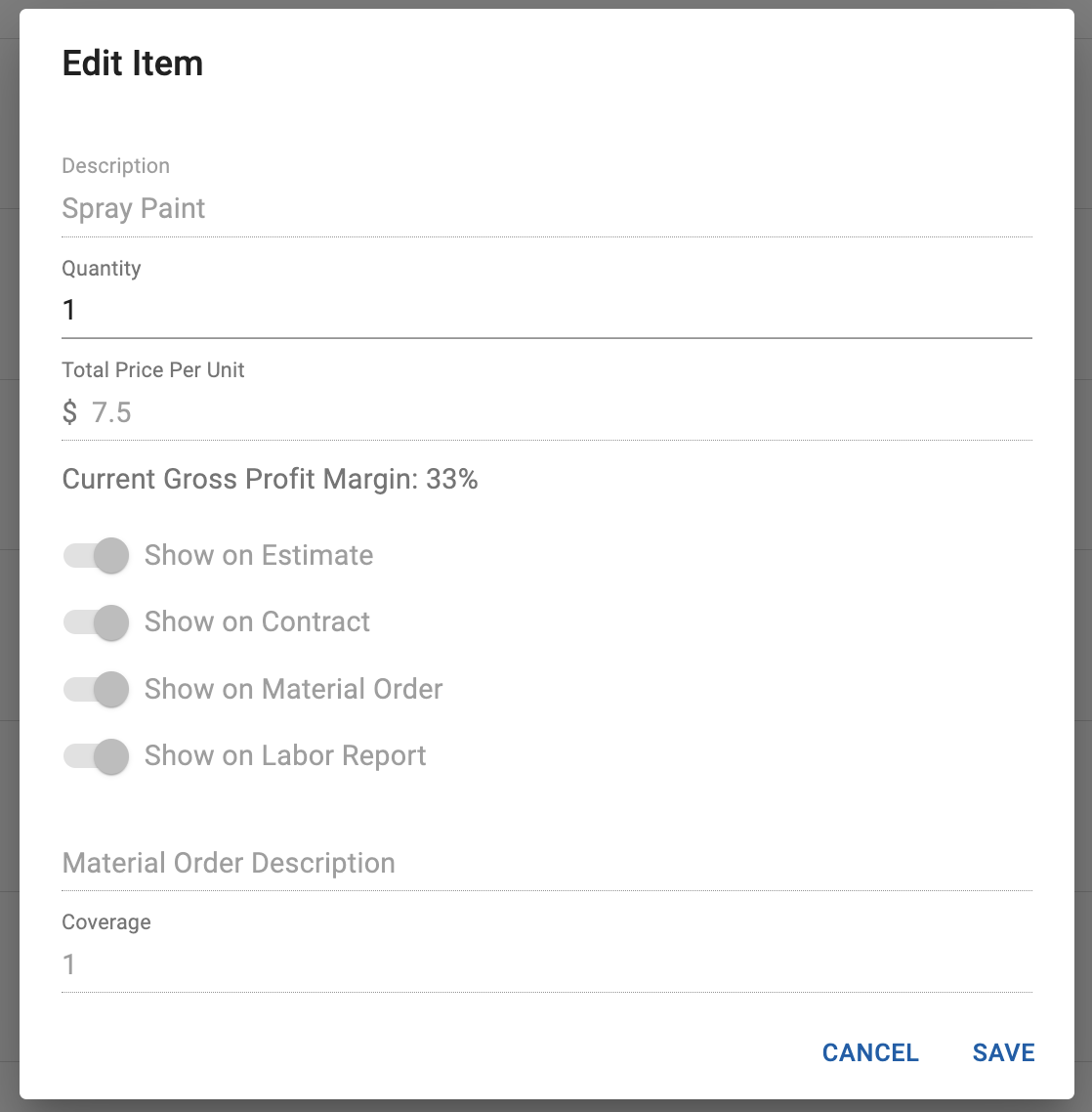 To grant access to edit the line item settings, a user who has Admin Role on the account will need to log in and access the user settings. From the RoofSnap Web App click the ☰ menu button (three white lines) in the upper left-hand corner, and click on Offices & Users (or log in directly at https://www.roofsnap.com/Account). In the new tab that opens, click Users on the left-hand side and then click the Edit button next to the user you'd like to give this permission to, then check the Allowed To Edit Line Item Pricing box as seen below:

Click Update, then navigate back to the open tab with your project in the Web App and refresh your browser tab. You should now see all the editable fields and visibility settings within the Edit Item settings pop up in your estimates!
This will allow you to make project-specific edits to these items that only apply to this job; edits made in the Edit Item pop up do not affect the master materials list.