Summary: You can add categories for any materials and services you provide into your Materials Manager. They can then be included in the estimates and other documents you generate.
---

Watch the video or follow the instructions below:
To add other trade categories to your account:
Navigate to RoofSnap.com and
log in to your account
. Then click the "Offices" tab on the left side of the screen and click "Edit" on the desired office.


Navigate to the "Trades" tab on the left side of the screen.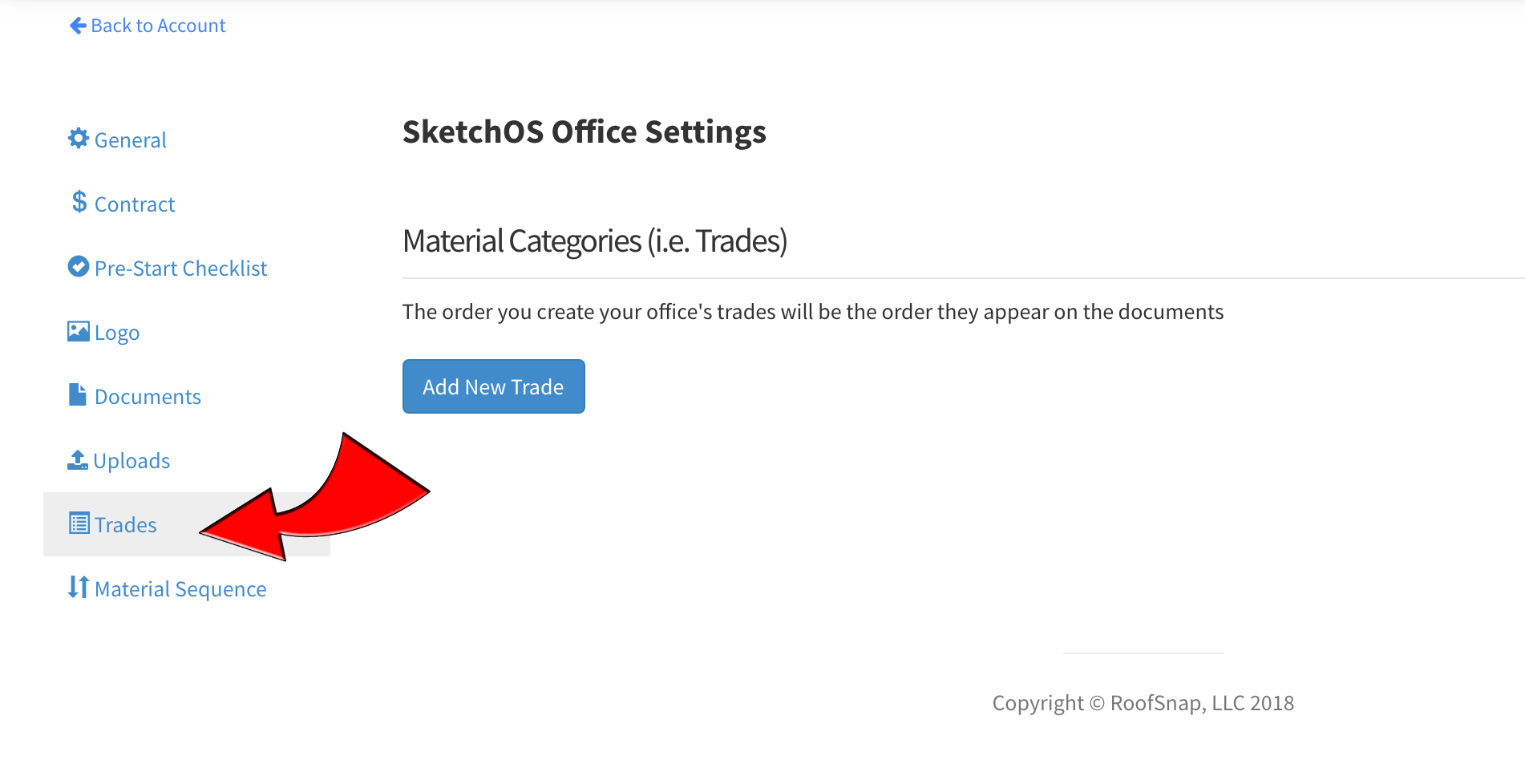 Using the "Add New Trade" button, you can proceed to add the Trade Categories that your company uses. We suggest adding "Roofing" first, as the order you input the trades is the order they will appear on documents you create (Estimates, Material Orders, etc.)

Once you've added your desired trades, you can rename or delete them from the "Trades" tab at any time.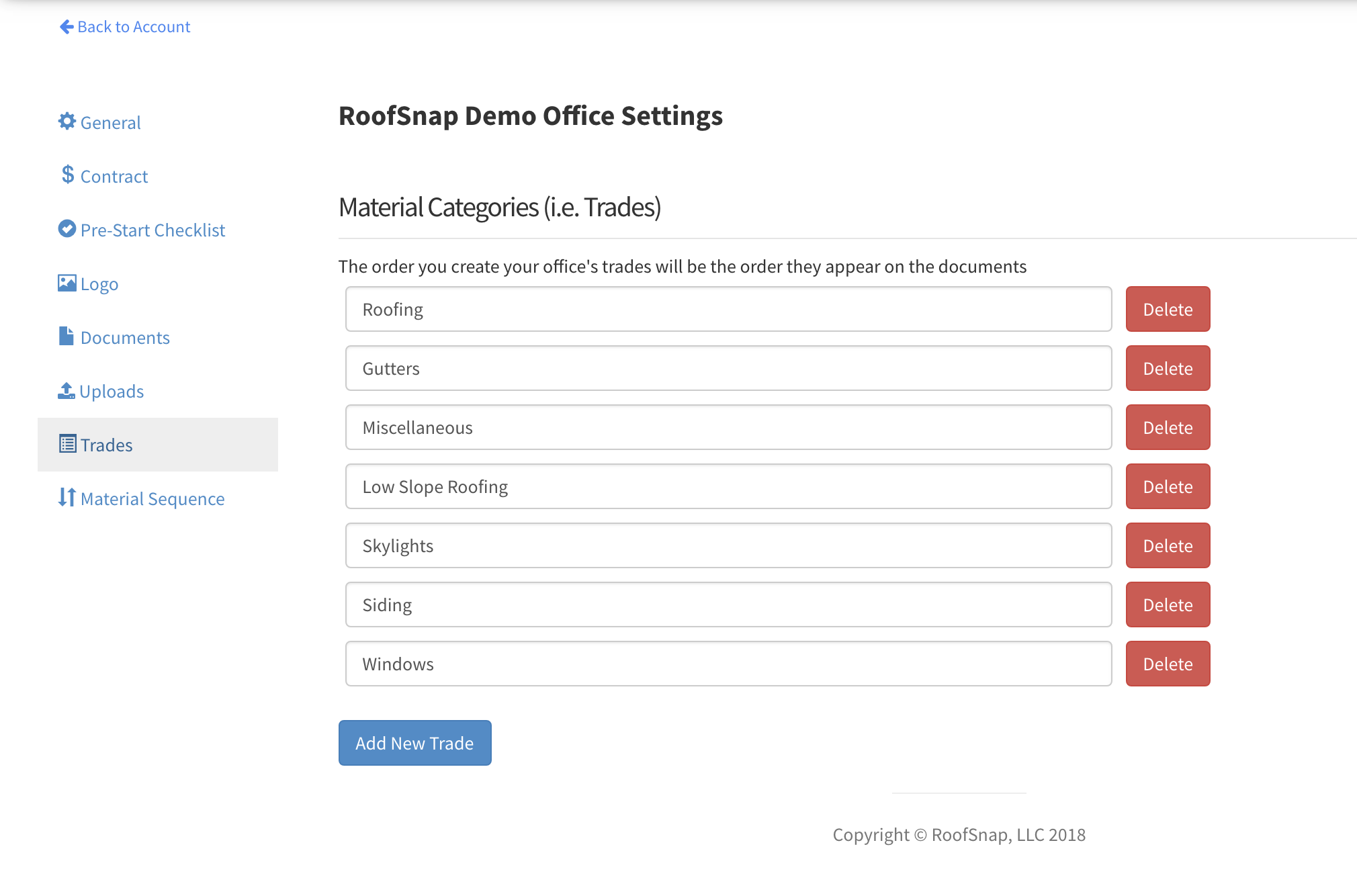 After adding your Trade Categories, you'll need to navigate to your
Materials Manager.
From there you'll need to place your Material Items into their respective categories. Use the Gear Icon on the right of each item to access their settings.

Then in the Item's Settings screen, select the desired Trade. Be sure to click "Save" after adjusting any setting.